Louise's Cat page
Cute Cats!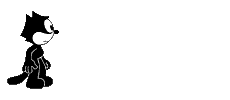 HELLO! THIS IS LOUISE RICE'S CAT AND KITTEN WEB SITE.
---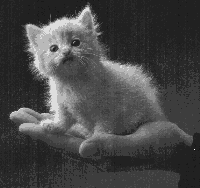 This is a cute kitten ABOUT ME:

belive it or not I have a kitten of my own called TAMMY who gets up to all sorts of things! she is a tortoiseshell and white as you might have guessed she is very cute!!!!!!!!!!!!!!!!!!!!!!!!

This is another cute kitten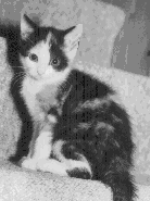 And this is MY kitten called Tammy JOKES Q. WHAT IS A CAT AFTER IT TAKES SOME PILLS A. A CATERPILLAR!!!
---
FUN FACT: CATS CAN LIVE UP TO 20 YEARS!.
---
CAT NAMES:
FEMALE: TAMMY OF CORSE!, SPOSH, JESS, SUKIE, SHEBA, POSY, HOLLY, TIPTOES, DAISY, TOSCA, CANDY,
Click here to send me other names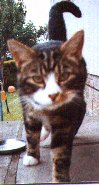 This is my long lost friend, TIGGY

This is my first web page. I will be up-dating it every week

Click to go to My brother's Ford Granada Page

Click to go to My Dad's page. (He's an Architect)
---
Louise Rice
Click here to send me E-Mail

Copyright © 1997 Louise Rice
This Home Page was created by WebEdit,23 June 1997
Most recent revision 23 June 1997