About my Mk2 2.8i Ghia X
It is a Mk2 2.8i Ghia X on a C plate with Black paint work and a velour charcoal inside.

My Mk2 2.8i Ghia X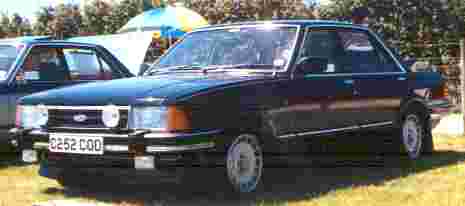 My Granada was made in August 1984 but somehow hung around in the factory in Germany until 1986 when it was presented to the Police Chief of Devon and Cornwall.
We have owned C252 COD for about 2 years now but before that she did 5 fast years of work with the Police and the another 5 years of slow driving with an Undertaker.
---